Tarped by a 3some (Uncensored/18+)
A downloadable game for Windows
Oznoez! Lord Jackingrod finds himself TARPED BY A 3SOME of Spick Span Sparkly Fresh Youths (all over the legal age of consent). Will his most lurvey lurve, the Dowager Cumswipple, rescue him from the wicked machinations of Freshly Spanky Bottom, TitsyWitsy PerkyTitts, and That Guy With No Discernable Features Except for his Very Large Jango Wango? Or does the Dowager have some tricks up her own sleeve?
WHAT WOULD YOU DO IF YOU WERE TARPED BY A 3SOME!!??
Introducing the FREE Demo for TARPED BY A 3SOME: a campy porn parody written by a 'Domtrix Bufter' in storybook style. The game is interactive light and might be considered by some to fit the 'timewaster' category as it is NOT a SIM or RPG.



THINK: "What if Beatrix Potter wrote smut with human characters instead" MEETS "a whacky fictional Urban Dictionary."


CHAPTER 1 FEATURES:
5 hilarious characters all digitally handpainted in Procreate
68 images in total including animations/backdrops
Threesomes and Moresomes in a Swanky Sex Club Backdrop
Pairings: F/M and F/F/M and (future release F/F/F/M/M)
Fetishes: Spanking, Roleplay, Splooge
37 silly smutty words with definitions in the glossary
UNCENSORED
The Free Demo carries the complete Chapter 1 with only one ending and hyperlinks to words in the glossary. Support on Patreon for Chapter 1 will allow me to create an alternative ending, more art, embed the full glossary of silly smutty words to its own reference page, add character profiles and options, and more.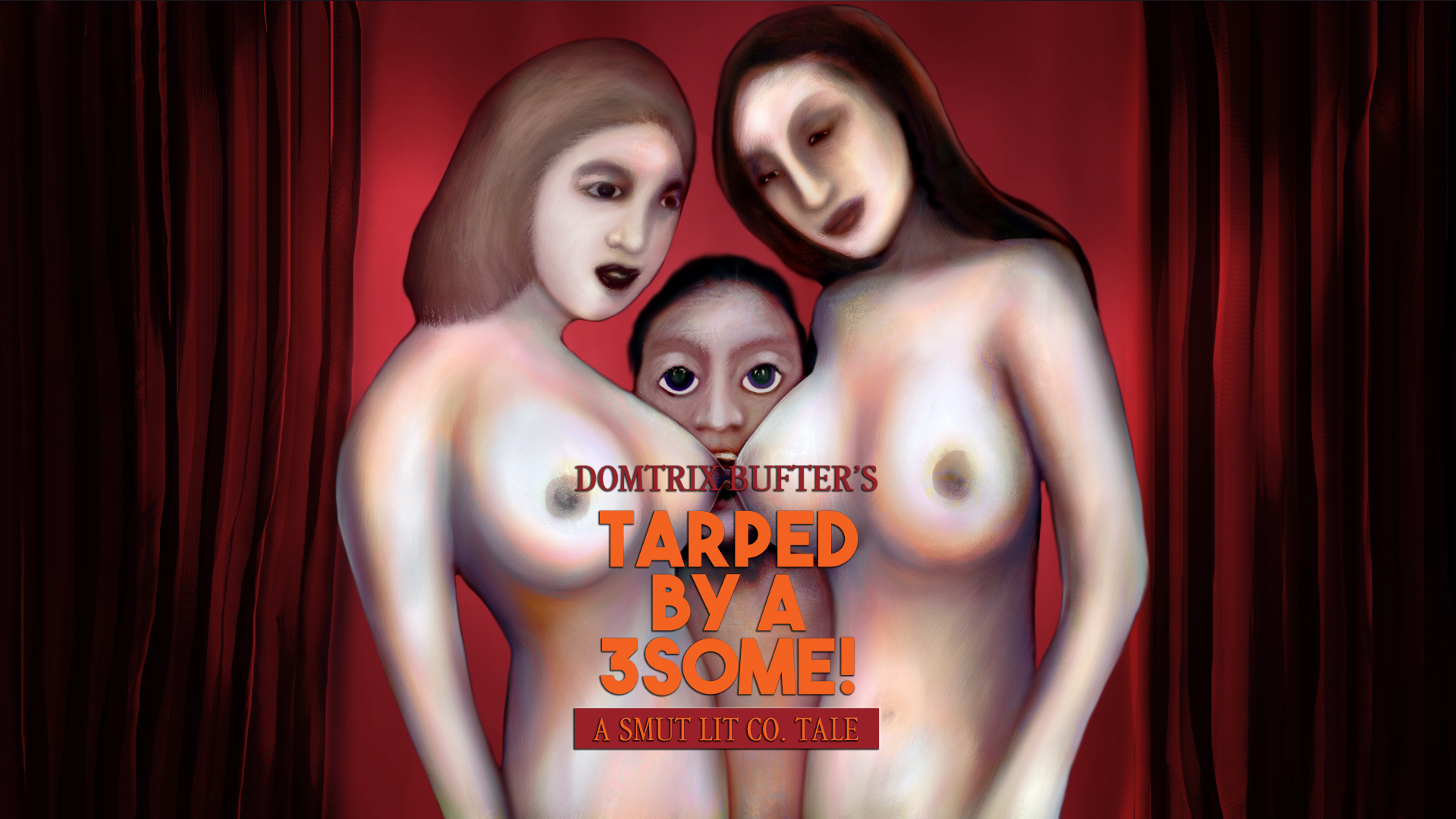 Chapters 2 & 3 have already been written (each are twice as long as Chapter 1) and support on Patreon will go towards the making of the art assets and coding.
Download
Click download now to get access to the following files:
tarped-by-a-3some-1.0-win.zip
32 MB